ARMADILLO is a range of proprietary blend of products including densifiers, polishing grouts and sealers which penetrate concrete surfaces providing an increase in abrasion resistance and a reduction in the surface absorption of liquids.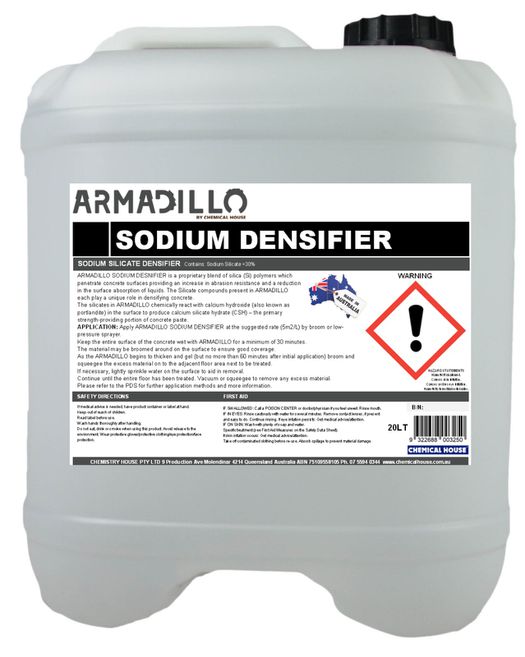 Sodium Densifier
ARMADILLO D - Dustproof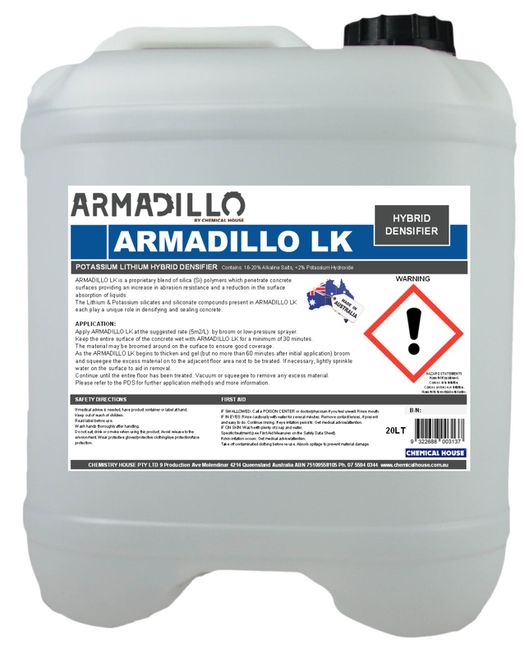 ARMADILLO K - Same Day Pour
ARMADILLO K PLUS
ARMADILLO LK
ARMADILLO L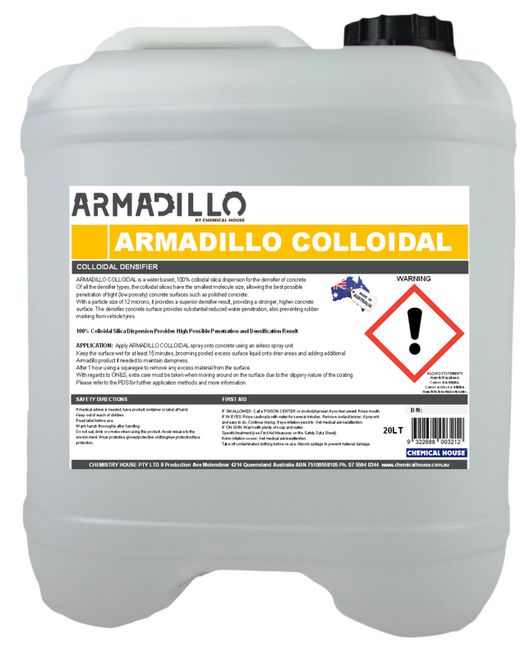 ARMADILLO COLLOIDAL
Densifiers
The compounds present in ARMADILLO each play a unique role in densifying and sealing concrete.
ARMADILLO penetrates deep within the matrix and chemically reacts with itself, the ultimate result is a concrete floor that is exceptionally dense and liquid-repellent with durability which equals long-lasting protection.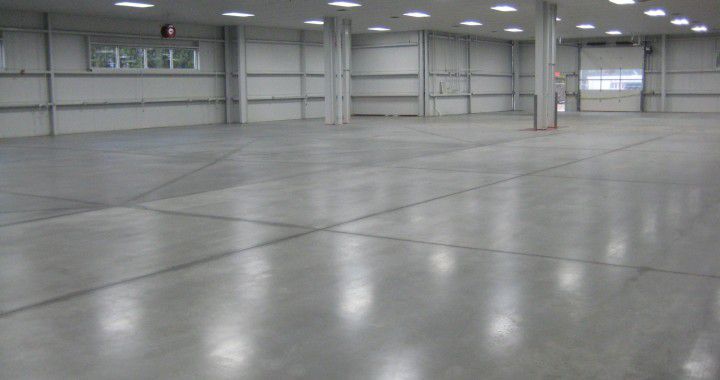 Search for a product
We have some amazing products, check them out now!